Additional Items
Coffee Scoop, Tamper, Cleaning Brush
Coffee Scoop, Tamper, Cleaning Brush
Coffee Scoop, Cleaning Brush
Coffee Scoop, Cleaning Brush
Coffee machines have become a staple piece of equipment for American households. They gained popularity due to their convenience.
All you had to do was press a button, make a perfect coffee, and enjoy your favorite flavors.
The problem is, all this coffee consumption created a lot of waste, mainly consisting of plastic. As we all know, plastic is one of the number one trash problems.
It's thought that 39,000 coffee capsules are produced every minute. As you can imagine, this builds up very quickly over time.
Luckily Nespresso pods are recyclable, but it can often be hard. Your best option is to use a reusable Nespresso pod.
By the end of this article, you'll know which reusable pods for Nespresso are the best; I'll also be answering some of your burning questions.
But first, I want to show what to look out for before you make your decision:
What To Look For When Buying Nespresso Reusable Pods
To avoid disappointment with your purchase, it's essential to know what to watch out for. There are so many different brands and models, so it can get pretty tricky to find the diamonds in the rough.
Here are my top four things to look out for:
Material
The best thing about switching to reusable Nespresso pods is knowing no harmful materials have been used in the production. Under high temperatures, BPA chemicals can leach into your coffee, which can be extremely damaging to your health and the environment.
Quantity
It can be a hassle filling your pods one by one, so it's best to find a pack that can handle your daily coffee needs. This way, you can fill them in advance to save yourself time throughout the day. Most come in a pack of two, but there options to increase.
Pod Seals
The pods will come with seals to keep your coffee fresh if you pre-make them and help build pressure. You need to make sure the seals are made using recyclable material and that the adhesive use no harmful toxins. You should take into account how many lids they provide.
Additional Items
Some reusable Nespresso pods come with some additional equipment that can make your life easier. This includes Rubber seals, scoops, brush, and tamper. All of these items help you build your perfect cup of coffee quickly and efficiently.
Which Are The Best Nespresso Reusable Pods?
Now you're armed with the vital pieces of knowledge it's time to start looking for your new reusable coffee pods. Below I've listed some of the top sellers and broken them down, so you know exactly what to expect:
Seal Pod Stainless Steel Reusable Pods
This includes a pack of two pods up to a pack of ten, and colored seals to black seals.
Seal Pods claim to be one of the most compatible pods on the market, so you should have no issues.
The capsules are made with food-grade stainless steel, which guarantees not to leave a metallic taste in your mouth.
They use a recyclable lid made out of foil, which helps build pressure add to provide an excellent crema. The tops are food-grade, so you don't have to worry about any chemicals leaching into your drink.
Key Features
Fresh covers

Recyclable lids

Two pods, one scope, two freshness lids

Made with stainless steel
]Most customers seemed to love the reusable Nespresso pods,
they received quickly, and everything performed well
. They found the pods were very easy to use. They simply filled the coffee using the scoop and pated it down; after that, it was a case of sealing the pods.

These have to be favorite Nespresso pods, there very easy to use and come at a reasonable price. The rubber seals were great for keeping the coffee fresh will you waited to use them. And the lids at the top stuck down well to produce a beautiful crema.
Pros
Saves money

You can select your own coffee

Keeps coffee fresh
RECAPS Stainless Steel
These include three reusable capsules, one cleaning brush, a scoop, 120 lids, and a tamper.
All of these items were included to make your coffee-making experience more comfortable and cleaner.
The pods are made with a #304 Stainless steel and can be used for a lifetime if looked after correctly.
Each capsule can hold five grams of coffee. The tiny holes at the bottom of the coffee pod work best when using medium/fine grade coffee.
Key Features
Holds 5 grams of coffee

Pack of three

Comes with 120 lids

FDA food-grade material
The genual feeling behind RECAPS reusable capsules was they loved them. It let them enjoy cheaper coffee, and more importantly, it reduced the amount of plastic they used.
The one downside was it took them a while to get used to pre-filling their pods
.
The coffee pods worked exceptionally well at providing a fresh cup of coffee. It was also great that it comes with a brush; it made it super easy to clean out any remaining coffee grounds. It also seemed to be pretty compatible with various coffee machines.
Pros
Cheap to refill

Produces great crema

Choose your own flavors
Cons
Takes time to per prep them

Cleaning grinds is tricky
Alchemy Bar Goods
The reusable capsules can hold 5-6 grams of your favorite coffee and produce a perfect crema.
The reusable capsules are made using the 100% non-toxic material stainless steel.
This factor means you don't have to worry about any BPA leaching into your coffee.
The Nespresso pod is tirelessly tested to ensure an excellent taste with not metallic afternotes.
Key Features
Pack of three pods

Holds 5-6 grams of coffee

100% satisfaction guarantee

Made with 304 stainless steel
Customers found these refillable Nespresso pods very easy to use and produced excellent coffee. It was great being able to fill their pods with a coffee of their choice quickly.
Overall it took them around ten minutes to grind the coffee beans and fill the pod
.
The three pods look very well made and come with a stylish finish. It comes with 150 foil lids, so you have more than enough to get you started. It was also excellent to see the tamper and brush; it made it super easy to fill and clean the pods.
Pros
The tamper is the perfect size

Scoop provides the right amount of coffee

Looks great
Asano Malaha
The stainless steel pod is entirely food safe and comes with an upgraded capacity of 12.5 grams.
This makes it more for the coffee addict oppose to the casual drinker.
The coffee pods have tiny holes at the bottom to help filter hot water through the coffee, but leave the residue behind.
Asano Malaha promises 100% satisfaction guarantee that their coffee pod will last over ten years before needing a replacement.
Key Features
Made with 18/8 stainless steel

Holds 12.5 grams of coffee

Food safe/non-toxic

Lasts for 10-years
One customer loved how the product worked compared to the previous pods they'd tried. The product worked every time at providing a beautifully rich coffee with an excellent crema.
They used their coffee pod to give a fantastic tasing one shot espresso
.

The build quality of the Nespresso pod is second to none and reassures the capsule will the last 10 years. This refillable Nespresso capsule is aimed at a person who loves strong coffees due to the sheer amount it can hold. One downside was the tiny brush it made it quite hard to clean the thing out
Pros
Strong design

Makes a great coffee

Large size
Cons
Doesn't provide the best crema
i Cafilas Reusable Capsules
It's made with high-quality steel, which is food safe. Instead of coming with disposable lids, it has a stainless steel lid and silicone o-rings.
As word of warning, be careful when opening the lid, it still might be hot.
The holes at the bottom were specially designed to provide a beautiful crema with every serving.
The package also includes a cleaning brush and a coffee spoon. They also claim to have a 100% satisfaction guarantee that comes with the steel capsules.
Key Features
Made with stainless steel

Come with a Scoop & Brush

Steel reusable lid

100% satisfaction guarantee.
The steel capsule is very well made and had excellent build quality
claimed one customer. They'd been using the pods for over four weeks, and so far, they loved them. Although they did find it pretty hard to gauge how much coffee worked for them.
The reusable Nespresso pod worked very well at providing a great tasing coffee. One of the best features was the steel lid; it meant you didn't have to keep buying refills—overall, this a great design for any looking to switch into the reusable Nespresso pod world.
Pros
Easy to clean

Comes with a scoop

Eco friendly
Are Reusable Coffee Pods Worth It?
Yes, reusable coffee pods are worth it. Refillable Nespresso pods work fantastically well and provide great tasting coffee. And it, not just the great taste that makes reusable coffee pods worth it.
They're also a lot better for the environment due to the reduced amount of waste. Now all you to worry about is disposing of the coffee grounds instead of a pesky plastic container.
You see, standard coffee pods cause significant harm to the environment due to the harmful toxins.
With refillable capsules, you don't have to worry about harmful toxins; they're entirely BPA free.
In the long run, they can save you a lot of money. You only need to buy the steel capsules once, unlike regular capsules. You can then fill the capsules with your favorite coffee grounds.
Are There Reusable Pods For Nespresso?
You have plenty of options if you're looking for refillable capsules for your Nespresso machine. Most of them are made with steel and come with sealing lids to lock in freshness. If you're interested in the BPA free capsules, you should check out my full review above.
Can You Use Your Own Coffee In A Nespresso?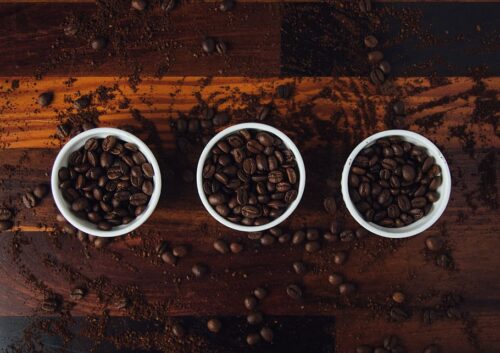 With the right pod, you can absolutely use your own coffee in your Nespresso machine. Reusable Nespresso capsules were designed to allow people to use their own coffee grounds.
If you're using reusable Nespresso pods you need to make sure you use fine ground coffee for the best experience. You can pre-prepare the coffee pods beforehand, this can make life easier later on. Filling the pods can be pretty tricky and time-consuming.
Conclusion
Getting your coffee fix doesn't have to have a negative impact on the environment anymore. Now it's a simple case of switching to reusable Nespresso pods. Reusable Nespresso capsules aren't just better for the environment, they're better for your health too.
Switching to refillable Nespresso pods isn't a difficult task, it's just about finding which one serves your needs best. For example, if you're an excessive capsule drinker, you might want to lock for refillable Nespresso pods that come with multiple in the pack.
If you're still looking for an eco-friendly coffee drinking experience why not check out my best biodegradable coffee pods.